Blu-ray Sweeney Todd: The Demon Barber Of Fleet Street
Esta publicación está pausada
Descripción:
Blu-Ray Importado USA.
NUEVO / ORIGINAL.
Se retira por Capital Federal (Microcentro) o entrega a domicilio a cargo del comprador.

Subtitulada y Doblada al Español Latino.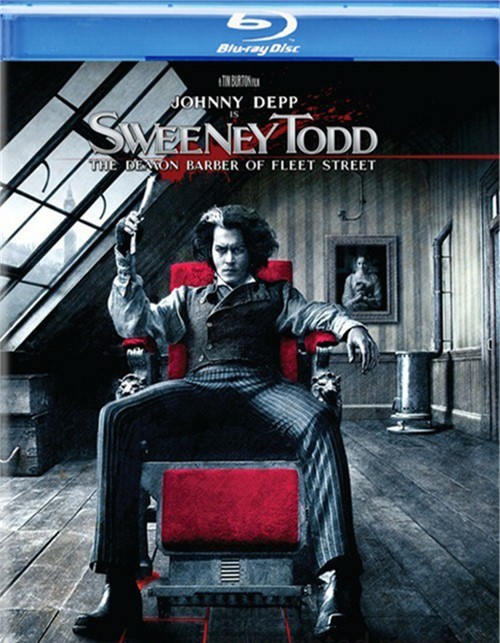 Features:
Burton + Depp + Carter = Todd: A behind-the-scenes look at the collaboration of Tim Burton with Johnny Depp and Helena Bonham Carter featuring exclusive footage from rehearsals, recording sessions and more!
- Sweeney Todd Press Conference
- Sweeney Todd is Alive: The Real History of The Demon Barber
- Musical Mayhem: Sondheim's Sweeney Todd
- Sweeney's London
- The Making of Sweeney Todd
- Grand Guignol: A Theatrical Tradition
- Designs for a Demon Barber
- A Bloody Business
- Moviefone Unscripted with Tim Burton and Johnny Depp
- The Razor's Refrain
- Photo Gallery
- Theatrical Trailer
Video:
Widescreen 1.85:1 Color
Screen Resolution:
1080p
Audio: (more info)
ENGLISH: Dolby TrueHD 5.1
SPANISH: Dolby Digital 5.1
FRENCH: Dolby Digital 5.1
Subtitles:
English, Spanish, French

Studio: DreamWorks Home Ent.
Production Year: 2007
Release Date: 10/21/2008

Length: 116 mins
Rating: R
Packaging: HD Case
Number of Discs: 1
Empire SKU: 1411982
Disc: SS-DL
Item Code: 138614
UPC Code: 097361386140
CLICKEA AQUI PARA VER MIS OTROS ARTICULOS A LA VENTA
Todos los precios están calculados en 1 pago.