Blu-ray The Last Samurai / El Ultimo Samurai
Descripción:
Blu-Ray Importado USA.
NUEVO / ORIGINAL.
Se retira por Capital Federal (Microcentro) o entrega a domicilio a cargo del comprador.

Subtitulada y Doblada al Español Latino.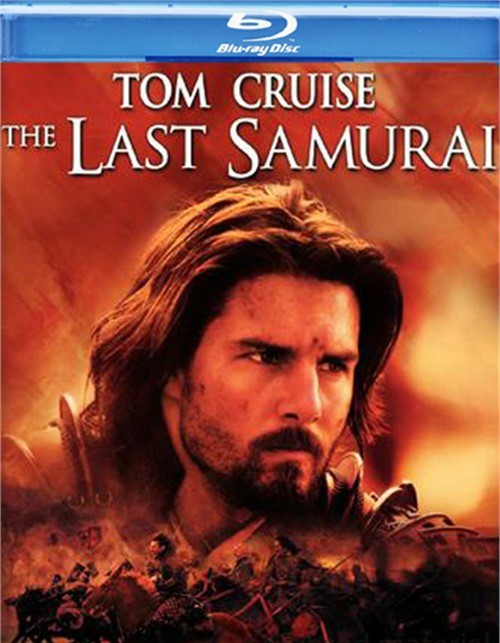 Features:
Commentary by Director Edward Zwick
Deleted Scenes
Edward Zwick: Director's Video Journal
The History Channel Documentary History Vs. Hollywood
Tom Cruise: A Warrior's Journey
Making an Epic: A Conversation with Edward Zwick and Tom Cruise
A World of Detail: Production Design with Lilly Kilvert
Silk and Armor: Costume Design with Ngila Dickson
From Soldier to Samurai: The Weapons
Imperial Army Basic Training
Japan Premieres
Theatrical Trailer
Video:
Widescreen 2.40:1 Color
Screen Resolution:
1080p
Audio: (more info)
ENGLISH: Dolby Digital 5.1 [CC]
SPANISH: Dolby Digital Stereo
FRENCH: Dolby Digital 5.1
Subtitles:
English, Spanish, French

Studio: Warner Bros.
Production Year: 2003
Release Date: 11/14/2006

Length: 154 mins
Rating: R
Includes: Audio Commentary

Packaging: HD Case
Number of Discs: 1
Empire SKU: 1245947
Disc: SS-DL
Item Code: 110809
UPC Code: 085391108092
CLICKEA AQUI PARA VER MIS OTROS ARTICULOS A LA VENTA
Todos los precios están calculados en 1 pago.