Blu-ray The Cure Trilogy Live In Berlin
Esta publicación está pausada
Descripción:
Blu-Ray Importado USA.
NUEVO / ORIGINAL.
Se retira por Capital Federal (Microcentro) o entrega a domicilio a cargo del comprador.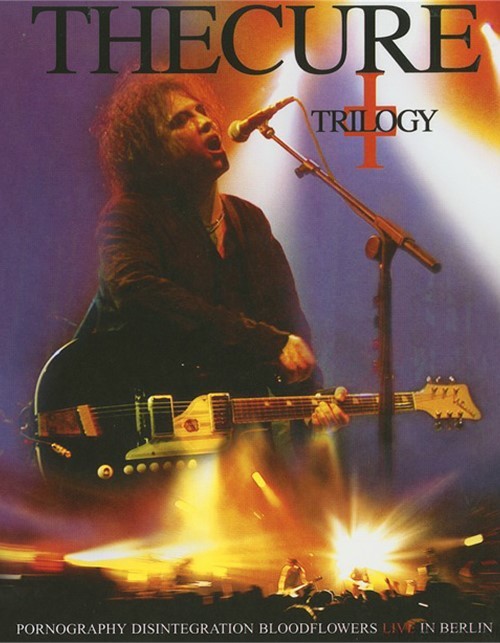 Pornography Set:
One Hundred Years
Short Term Effect
The Hanging Garden
Siamese Twins
The Figurehead
A Strange Day
Cold
Pornography

Disintegration Set:
Plainsong
Pictures Of You
Closedown
Lovesong
Last Dance
Lullaby
Fascination Street
Prayers For Rain
The Same Deep Water As You
Disintegration
Homesick
Untitled

BloodFlowers Set:
Out Of This World
Watching Me Fall
Where the Birds Always Sing
Maybe Someday
The Last Day of Summer
There Is No If...
The Loudest Sound
BloodFlowers

Encore Set
If Only Tonight We Could Sleep
The Kiss

Features:
Encore Set
Interviews
Alternate Angel Tracks
Video:
Widescreen 1.78:1 Color
Screen Resolution:
1080i
Audio:
ENGLISH: PCM Stereo
ENGLISH: DTS-HD MA 5.1

Studio: Eagle Rock
Production Year: 2002
Release Date: 2/3/2009

Length: 223 mins
Rating: NR
Packaging: Custom Case
Number of Discs: 1
Empire SKU: 1449465
Disc: SS-DL
Item Code: EVBRD33324
UPC Code: 801213332496
CLICKEA AQUI PARA VER MIS OTROS ARTICULOS A LA VENTA
Todos los precios están calculados en 1 pago.